Showing all 3 results
HIRE BODYBOARDS – We have long promoted 'Lifetime' use Bodyboards. These are boards with a P.E Core. (Not polystyrene) This is what we rent out. We can do this, because of the quality of the board. Instead of breaking up on the first couple of surfs, they last YEARS! Not only that, they surf a whole lot better too!
When deciding weather or not to Rent or Buy a Bodyboard, please bare in mind where it will end up. If you are not going to buy a P.E Core board (Around £100) Then we'd strongly encourage you to Hire one of ours instead! Surf knowing you are not part of the problem!
Brands We Trust
In our Surf Shop and now also Online, we stock mainly APEX Bodyboards. These come in a range of sizes and each with different cores. Even the EPS Core boards are re-enforced, creating a far better lifespan and user experience. SHOP NOW
CROYDE SURF HIRE
Park right outside! Croyde Surf Shop EX331NP
We also hire a HUGE variety of Surfboards. Rent the Alder Pro2, Tiki Grizzly, Croyde's Pro2, Torq Surfboards, Bics, NSPs, Surf Series and Others! CLICK HERE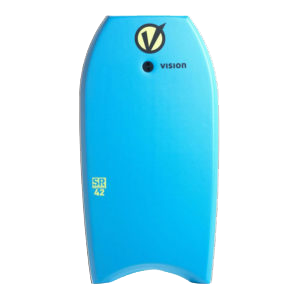 New boards arriving all the time! 'Vision Bodyboards'
Social Media
Follow Us on Instagram or Facebook!
You can also view our Youtube Channel HERE