Little Pink Surf Shop – Kids Wetsuit Loyalty Scheme.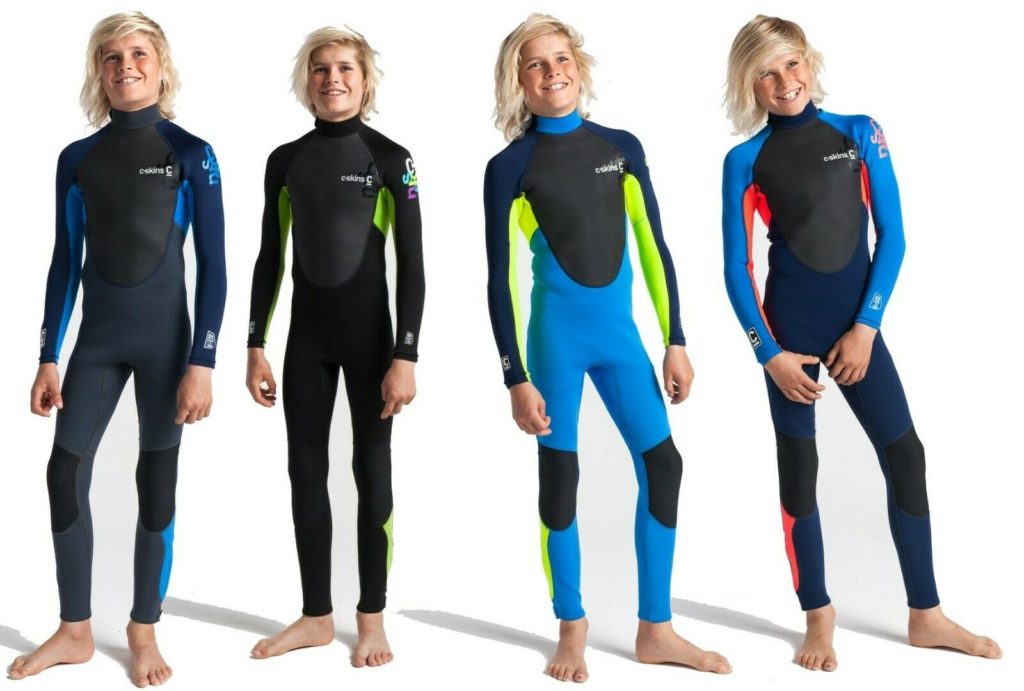 "Trade your kids in here" A kids wetsuit trade in scheme we have run for over a decade from The Little Pink Shop! We know they are growing… fast! That's why we do this deal! Trade in your first C-Skins Element Kids Wetsuit with proof of the price originally paid, then we will sort out the next size at a discount. All explained below. Wetsuits must be purchased in store!
Trade In Example
So let's say you bought your first C-Skins Kids Wetsuit in 2020? Your proof of purchase tells us it cost £49.95… We'll give you 25% of that original purchase price back off your next kids wetsuit! And it continues, year after year even when buying their first adult wetsuit!
That's 25% back from your previous purchase when you buy the next size!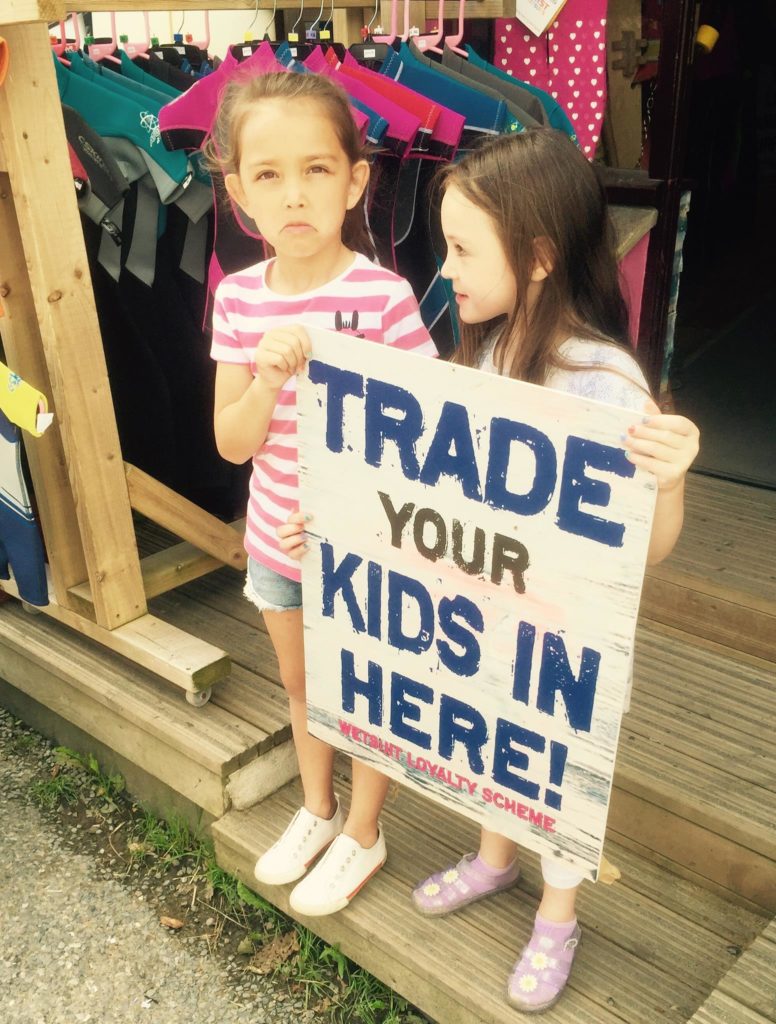 Watch a video of Sam discussing Kids Wetsuits
Once you have bought a full length 3mm kids suit from us you will then be entitled to TRADE IT IN the next time your child grows out of it. 25% of the initial purchase price will be removed from your second purchase in the future. (Keep your receipt!) We have hundreds of families doing this every single year!
To purchase a C-Skins Kids Element Wetsuit from us online –
Follow Us on Instagram or Back to Croyde Surf Hire